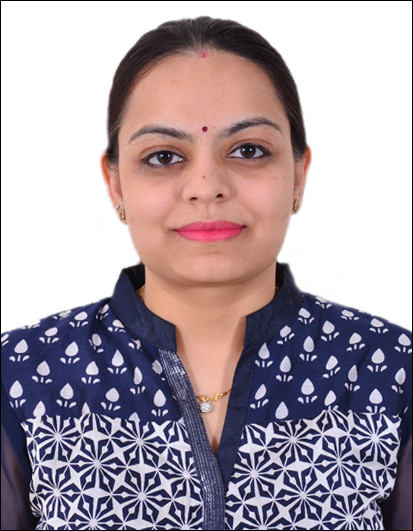 Assistant Professor (Grade-II)
Education
Pursuing PhD from JIIT Noida,
M.B.A from Indian Institute of Information Technology and Management (IIITM, Gwalior)
B.E. (Computer Science ), RGPV Bhopal
Biography
Department of Humanities and Social Sciences, Jaypee Institute of Information Technology, India, Assistant Professor(II), July 2009 – Current
2 Years of total Corporate experience as a Business Analyst in Patni Computers and System Analyst in Aptech Computers Ltd.
Work Experience
7 Years of Total Academic and Corporate Experience
Publications
International  Journals
Banwari A., Shakeel M., Verma D., "Assessing Preference of Communication Style in Indian Society", Man In India, vol.97, no.23,2, pp. 39-47, Dec.2017.
Shakeel M. Banwari A., Verma D., "Does Preference For Negotiation Style Depends On Religious Orientation?", International Journal of Applied Business & Economic Research, Vol.15 (23,2), pp. 79-95, Dec.2017.
Banwari A., Shakeel M., Verma D., "Clout of Professional Education and Religion on Conflict Resolution Style", International Journal of Emerging Research in Management & Technology, Volume 6 (8), pp. 138-140, Aug. 2017.
International Conference
Verma D., Banwari A., "Evaluation of educational infrastructure in urban cities: an     empirical study on the expectations and experiences of Parents in Delhi/NCR" International Conference on "Peaceful & Prosperous South Asia – Opportunities and Challenges", Jaypee Institute of Information & Technology, Noida, March 2017.
Chapters in Book
Verma D., Banwari A., Pandey N., (2018) "Online Dispute Resolution", Digital Communication Management. ISBN- 978-1-78923-515-9,Intech Open, Open- access Peer reviewed, DOI10.5772/intechopen.76032, pp. 139-149.
Conference/ FDP/ Seminars/Workshop Attended
Attended International Conference on "Translation across Cultures: Dissolving Boundaries - Creating Harmony", October 4-6, 2018, Jaypee Institute of Information Technology, Noida
Attended Faculty Development Programme on "Innovative Teaching and Research", July 9 – 14, 2018, Jaypee Institute of Information Technology, Noida
Attended International Conference on "Peaceful & Prosperous South Asia – Opportunities and Challenges", March 27-29, 2018, Jaypee Institute of Information Technology, Noida
Workshop on "Goods and Service Tax (GST) Concept and Application", December 9, 2017, Jaypee Institute of Information Technology, Noida
Faculty Development Programme on 'Qualitative Methods Of Social Science Research', July 10-15, 2017, Jaypee Institute of Information Technology, Noida
Workshop on Research Paper Writing and Publishing, July 29-30,2016, Jaypee Institute of Information Technology, Noida
Faculty Development Programme on "Enhancement of Research Abilities for Capacity Building of New-age Researchers", July 16 - 21, 2016, Jaypee Institute of Information Technology, Noida
Faculty Development Programme on "Curriculum Development and Implementation", July 13-18, 2015, Jaypee Institute of Information Technology, Noida
Attended two days workshop on "Computational Linguistics", November 14-15, 2014, Jaypee Institute of Information Technology, Noida
Attended Faculty Development Programme on "Effective Teaching", July 28-August 2, 2014,  Jaypee Institute of Information Technology, Noida
Attended workshop on "Structural Equation Modeling (SEM)", January 18-19, 2014, Jaypee Institute of Information Technology, Noida
Attended two days workshop on "Computational Linguistics", at Jaypee Institute of Information Technology, Noida, held from 14th -15th Nov 2014.
Attended one week Faculty Development Programme on Effective Teaching, organised by Department of HSS, JIIT-Noida, from 28 July to 2nd August, 2014.
Attended two-day workshop on Structural Equation Modeling (SEM), organised by JIIT-Noida, on 18th and 19th January, 2014.
Regional Seminar on "Entrepreneurial Development" organized by JIIT, Noida (October 2010)