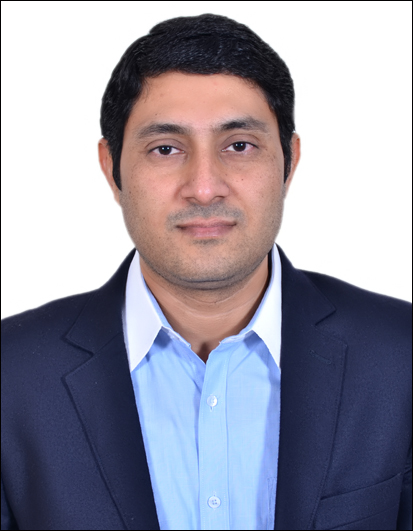 Assistant Professor (Senior Grade)
Education
M.Tech (Communication Systems), IT-BHU, Varansi U.P.
Biography
12 Years of teaching experience.
Interest Area(s)
OFDM Based Wireless Communication Systems
Publications
Godha A., Sharma R., and Yadav P.K., "Development of LAPDm Protocol in  Mode at MS side of GSM Network," in National Conference on Modern Trends in Electronics and Communication Systems (MTECS-08), Aligarh Muslim University, Aligarh, March 2008, pp. 213-217.
Gaurav Kumar, Pankaj K. Yadav, Vivek K. Dwivedi, "Joint Chunk, Power and Bit Allocation in Multicast OFDMA System with Average BER Constraint", in Proceeding of 3rd Nirma University International Conference on Engineering NUiCONE-2012, Nirma University, Ahmedabad,  Dec. 2012. Also available on http://ieeexplore.ieee.org/xpls/abs_all.jsp?arnumber=6493251&tag=1
Pankaj K. Yadav, Vivek K. Dwivedi, V. Karwal and J.P. Gupta, "A new windowing function to reduce ICI in OFDM systems" Taylor & Francis International Journal of Electronics Letters (In Press) 2013.