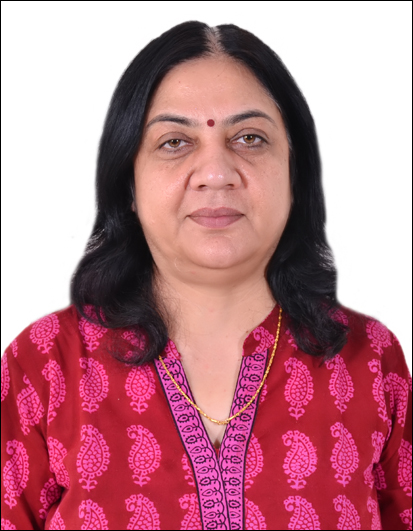 Biography
Professor Alka Sharma is a professor of Sociology and Dean Humanities and Social Sciences. She has more than 20 years of academic, research and administrative experience. She has laid the foundation of B.A. (Hons.) courses in Jaypee Institute of Information Technology. Prior to joining Jaypee Institute of Information Technology, she held the position of Head, Department of Sociology and Social Work in Banasthali Women University, Rajasthan. Professor Sharma has been the Founder Director of UGC Women studies and Research Centre in Banasthali. She established the Department of Social Work and started the U.G.C Sponsored Human Rights Course. Prof. Sharma teaching at Banasthali University reflects her multiple area of expertise. She has taught Sociology and Women Studies to undergraduates and Sociology and Social Work to post graduates and M. Phil students.
Her area of specialization is Theoretical Sociology, Research Methodology, Social Anthropology, Women studies and Indian Sociology. She has also taught the students of social work. She has held many administrative and other responsibilities in Banasthali. She has been the chairperson of Board of studies, Member of Faculty and Academic Council approximately for two decades in her tenure. She has designed many new courses and developed syllabi for these courses in Banasthali. She has been the member of Admission Committee, Sexual Harassment committee, Grievance Committee and Pay Revision Committee. She has also coordinated the Adult Education Project, National Service Scheme, Informal Education and National Inter University Youth Parliament Schemes.
She is actively involved in guiding and performing research on various social issues. Her prime area of interest is Sociology of Communication, Tribal and Subalterns Studies, Women Education, Health and Women in politics. She has guided five Ph.D. thesis and several M. Phil dissertations. Presently six students are working for Ph.D. under her guidance. She has completed many international and national projects. She has organized many international and national conferences, workshops and training programmes and the same is reflected by her visits to Canada, Denmark, Spain, Sweden and U.S.A. She is actively working with civil society organizations for action-based research for the empowerment of needy and poor women. She has published good quality research papers, research reports and developed material for advocacy and training of women living in difficult situations. She was the chief editor of students magazine for many years. India International Friendship Society has awarded Shiksha Rattan Puraskar for her meritorious services, outstanding performance and remarkable role in academics on May 26, 2011.