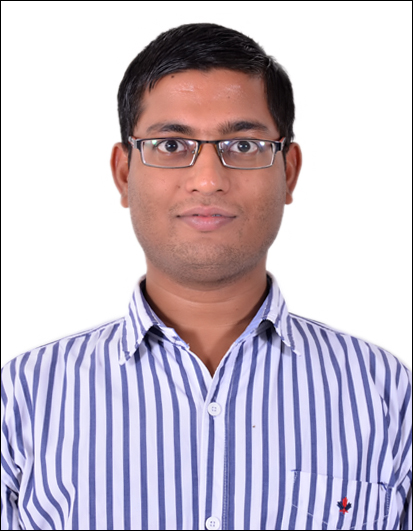 Assistant Professor (Grade-II)
varun89goel@gmail.com, varun.goel@jiit.ac.in
Education



M.Tech – Indian Institute of Technology (BHU), Varanasi (2014)

B.Tech -  Krishna Institute of Engineering & Technology, Ghaziabad (2011)
Other Qualifications:
Qualified joint CSIR-UGC NET-2014 December with AIR-06 in Engineering Science
Qualified GATE-2014 with AIR-736 and 99.66 percentile.
Qualified GATE-2012 with AIR-422 and 99.76 percentile
Biography
Mr. Varun Goel received his M.Tech from Indian Institute of Technology (BHU) Varanasi with specialization in Microelectronics in 2014. He completed his B.Tech from Uttar Pradesh Technical University, Lucknow in 2011. He has been associated with Jaypee Institute of Information Technology, Noida as an Assistant Professor from Aug 2015.
Interest Area(s)
Semiconductor Device modeling and simulation, Solid State devices, Digital Logic Design
Publications