Inspiration: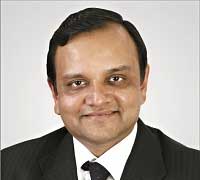 "With the declaration of new decade (2021-2031) as the 'Innovation Decade', I beseech my honourable colleagues from educational field to support and plan how Jaypee Education System can have a strong R & D and innovation campaign. It will require a change in mindset besides resolve to fight for a respectable place in the country's unfolding technological spectrum." - Hon. Chancellor, Sh. Manoj Gaur Ji
Vision
To build a culture of ideation, innovation and incubation at Jaypee Institutes with an objective to contribute to the development of S & T based solutions to the most pressing issues facing our nation, world and all of us.
Mission
To strengthen the research, innovation and entrepreneurial ecosystem at Jaypee Institutes for contributing to the development of applications, technologies and products in the areas having high strategic and techno-commercial importance.